In the recent blog about the Hong Kong Electronics Fair I already mentioned the introduction of two new dashcams/car camcorders by Midland.
There are two versions available:
Street Guardian
Street Guardian GPS
For full details you can read the 'factory introduction' as supplied by Midland. Both models are available now from stock.


The 'Street Guardian' series includes the brand new Car Camcorders with Full HD resolution developed to be a further 'eye' on the road while driving.
Street Guardian automatically records whatever happens while you are driving, very useful indeed in case of accidents. It is like having a witness always seating next to your seat.
Thanks to the viewing angle of 140°, Street Guardian records everything that happens in front of you; the image stabilizer ensures excellent movies.
Street Guardian has many features, amongst which we highlight:
• 'Black Box' feature: you can automatically save and store the videos in case of accident.
• 'Motion detection' feature: The camera starts recording when something is moving in front of it: don't worry if you are temporarily away from your car, Street Guardian will still be there for you.
It can be easily installed on the windshield of your car thanks to the suction cup supplied in the box and thanks to its compact size it does not affect your driving and the view. It weights only 80 gr!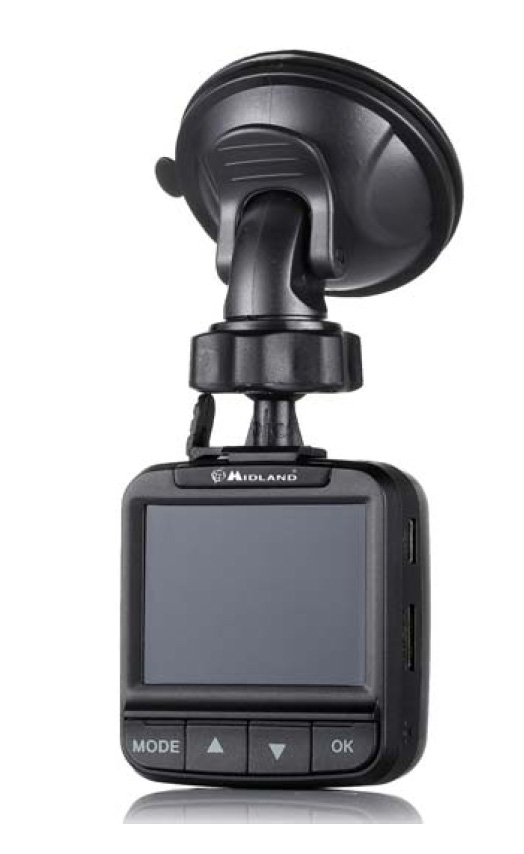 Thanks to the 2 inches display, you can see everything live, watch the recorded videos and easily surf through the settings.
Street Guardian GPS does also have a GPS receiver which indicates the exact position where you are and will be with you for the rest of your journey.
Street Guardian has an inbuilt USB socket which will allow you to download your videos on your laptop, or simply to recharge the battery.
Works with micro SD Card (optional) up to 32Gb.
COMPLYING TO CE NORMS (STREET GUARDIAN)
COMPLYING TO CE/99/05 NORMS (STREET GUARDIAN GPS)
COLOR: Black
Packaging contains:
• Street Guardian
• Suction Cup
• Power cord
• USB cable
• Car charger
• User manual
• CD Software to watch the movies (Street Guardian)
• CD Software to watch the movies with GPS coordinates (Street Guardian GPS)
Main features
• Resolution: Full HD 1920x1080p 30fps/ HD ready 1280x720p 60fps
• Audio & Video recording
• Wide angle lens 140°
• Image stabilizer
• 2 inches display
• Inbuilt microphone and speaker
• 6 elements glass lens
• Black Box feature
• Motion Detection feature
• HDMI socket
• Li‐Ion integrated 460mAh battery pack
• works with micro SD Card (optional) up to 32Gb
• Sensor: 12Mp
• AVI format
• Sensor: Aptina CMOS
• Dimensions: 53x59x32mm
• Weight: 80gr