Many brands offer action camera's or dash cams for use in trucks or cars.  The most recent in the Avera stock programma is the Midland STREET GUARDIAN NIGHT. For details about this product visit our website.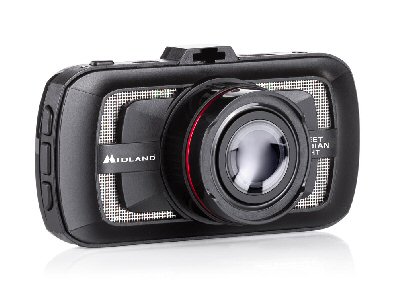 Photo: Midland Street Guardian Night
More and more drivers purchase  a dashcam. It allows to film scenic routes and gives 'proof' in case of an accicdent. But not in every country the use of dashcams is legal.
DIFFERENT LAWS IN ALL COUNTRIES
Most users have no idea about the laws in the various European countries.  Here is some listing from info we received:
BELGIUM: allowed
Not allowed to publish or distribute the video's made if people in the video can be identified.
DANMARK: allowed
Dashcam and cables should not block the views of the driver. No filming on private property, be aware for privacy regulations.
GERMANY: advise is 'do not use'.
UNITED KINGDOM: Allowed
Be aware of privacy regulations when publishing videos
FRANCE: allowed
Unclear about legal aspect for use in court. Be aware of privacy regulations.
GREECE: No legal information available.
HUNGARY: allowed
Publication of video only wen people can not be recognised.
ITALY: allowed
Privacy regulations not only for persons but it is also not allowed to publish a  video with readable license plates.
CROATIA: allowed
Be aware for privacy regulations, Also certain objects like country borders should not be recorded.
LUXEMBURG: NOT ALLOWED
Data protection laws do not allow the use of dash cams.
AUSTRIA: advise is 'do not use'.
It is not allowed to video people, this affects also use of dashcams.
POTUGAL: advise is 'do not use'.
Only allowed if one has a license from Portugese Data Protection Authority.
SLOVENIA: allowed
Restrictions when people are filmed without permission.
Spain: advise 'do not use'.
Use should not distract the drivers attention. No allowed to use in public areas.
CZECH REPUBLIC: allowed
Sight of driver should not be blocked.
Not allowed to publish video without permission.
SWITZERLAND: allowed
Sight of driver should not be blocked.
Not allowed to operate during driving.
Be aware of privacy regulations before publishing.
(Source AAA – NL )
GENERAL ADVICE:
• If the use of a dashcam is not allowed do not show the camera on your dash board, even when not in use.
• Always make sure the dashcam does not block the sight of the driver.
• Never operate the dashcam during driving.
• Do not publish video's when people can be recognised.
• Always respect the privacy from others.
DRIVE SAFE AND ENJOY YOUR VACATION !