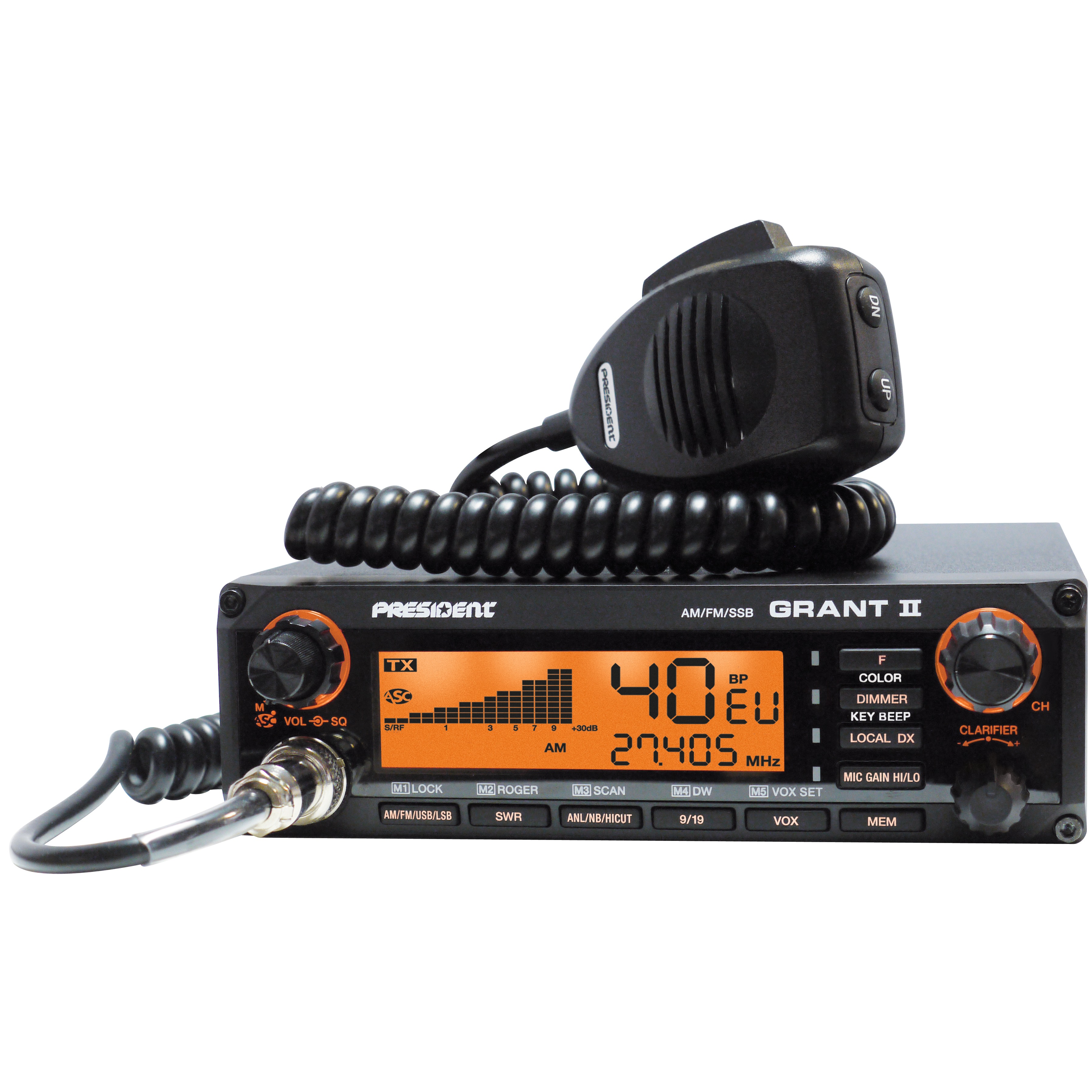 Photo: President Grant-2
Recently President introduced a new CB Transceiver , the GRANT-2.
It is an AM/FM/SSB Transceiver for the European CB market and covers Multi (6) European standards and has many functions and features.
Grant-2 brings a complete new look to the President models that are on the market. It is a much more professional look than the regular CB Radio range and comes close or is equal to amateur radio looks.
On internet you can find many enthusiastic video's and reviews about the looks and quality of this new radio. The users seem to be very happy with this new radio.
UNIDEN
Most President CB Transceivers are made by Uniden, a Japan based company with production plants in several Asian countries and sales offices all over the world.
Uniden is well-known for the quality of their products.
Uniden USA is based in Texas. On the American market they sell a wide range of CB Radio's and Uniden-Bearcat scanners. In 2013 Uniden started to change the Uniden brand name for CB Radio's in to BEARCAT.

BEARCAT 980
For the new President Grant-2 Uniden used the same tooling as for the USA model BEARCAT 980SSB.
Although the tooling used for President Grant-2 and Bearcat 980SSB is the same, the radios are different.
Grant-2 is AM/FM/SSB while Bearcat 980SSB is only AM/SSB.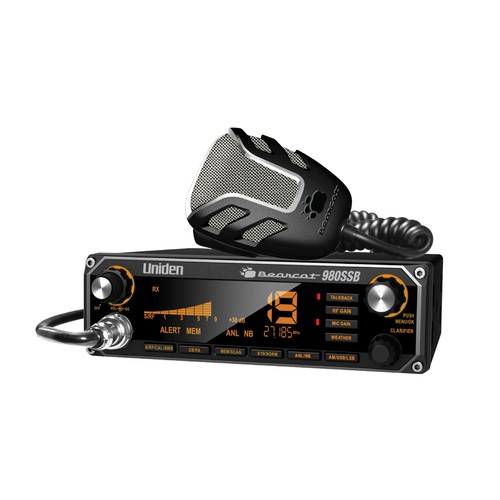 Photo: USA Model BEARCAT 980SSB, same tooling as President Grant-2.
DISPLAY COLORS
The biggest difference in the looks of the radio is the display.
For the display back lighting of President Grant-2 the operator can switch between ORANGE and GREEN.
But the American operator of Bearcat 980 can switch between 7 colours.
It is not clear why the Grant-2 has only 2 colours, maybe it is a matter of cost or maybe it was a technical issue.
WHAT IS NEXT?
Technically the President Grant-2 is a great product, it has a professional look and is definitely a valuable addition to the range of President CB Transceivers.
It just makes you wonder, what is next ?