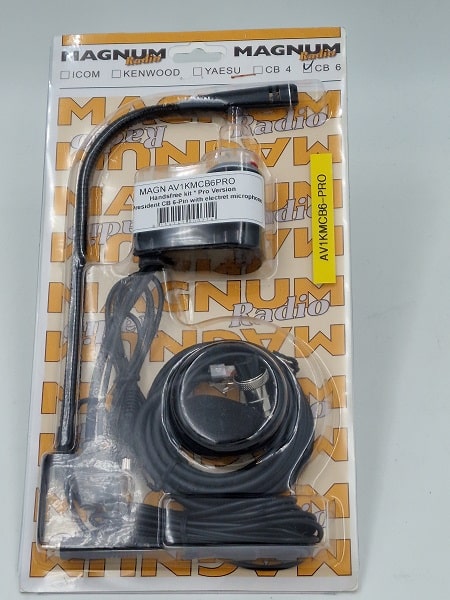 Photo: Product in packing

The Magnum AV-1KM CB 6-Pin is a well known and good working handsfree kit.
The 6-Pin version can be used on all President 6-Pin CB transceivers.
New is the AV-1KM CB 6-Pin PRO Version from this model,

USE FOOT SWITCH or JOY STICK
It is easy to connect a joy stick or a foot pedal and use that for switching between receive and transmit.
This makes it a great Hands Free kit for operators on a shovel, crane, excavator, caterpillar or other machine. It is easy to connect 2 switch wires to the terminal block on the control unit.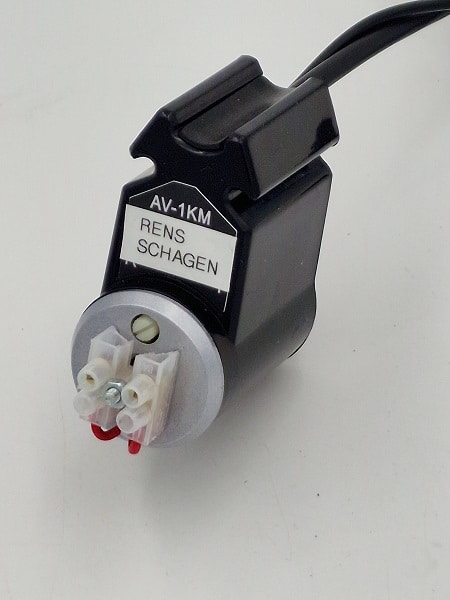 Photo: Easy to connect 2 wires from joystick or foot pedal to the terminal block

PRESIDENT ELECTRET MICROPHONES
All new President mobile CB models use a 6-Pin Electret microphone. This means that there is a voltage on one of the pins. This voltage is used to power the hands free kit. So no need to make a power connection between the battery and the hands free kit. The power runs through the microphone cable.
This makes it an easy installation and more safe than with an extra power cord in the machine.

USE THE WINDCAP
The AV1KMCB 6-Pin comes standard with a wind cap in the packing. It is advised to install this cap on te microphone for best result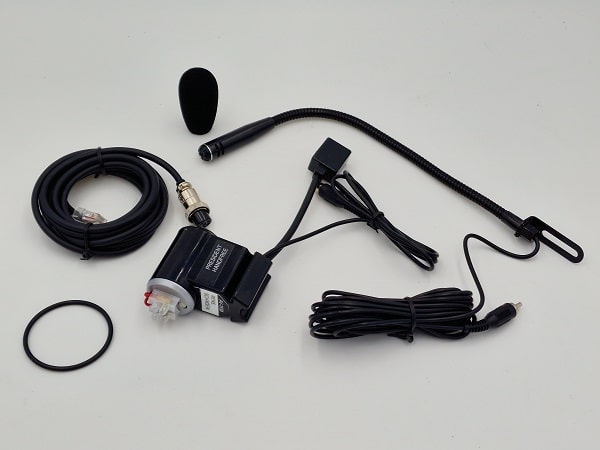 Photo: Content of packing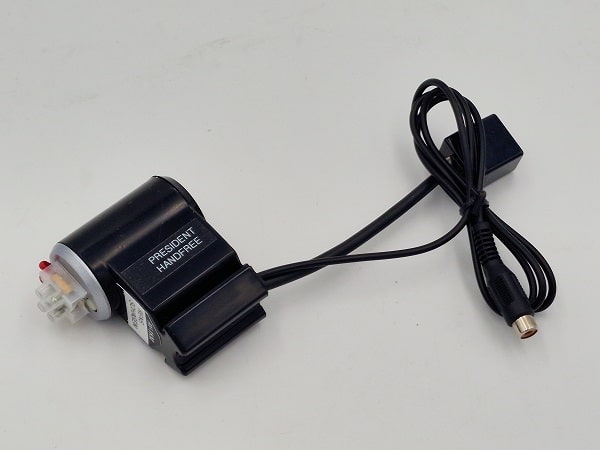 Photo: The control unit, the original switch is gone and replaced by a terminal block
IMPORTANT:
Often we publish the BLOG on Facebook, but not always.
If you want to receive all BLOG publications, subscribe now !!