EUROPEAN MOBILE ANTENNA MOUNTS
The regular antenna mount for mobile CB antennas in continental Europe is the N-mount, also known as the DV-Mount.
There are several version of the N-mount, like N, NE and NP.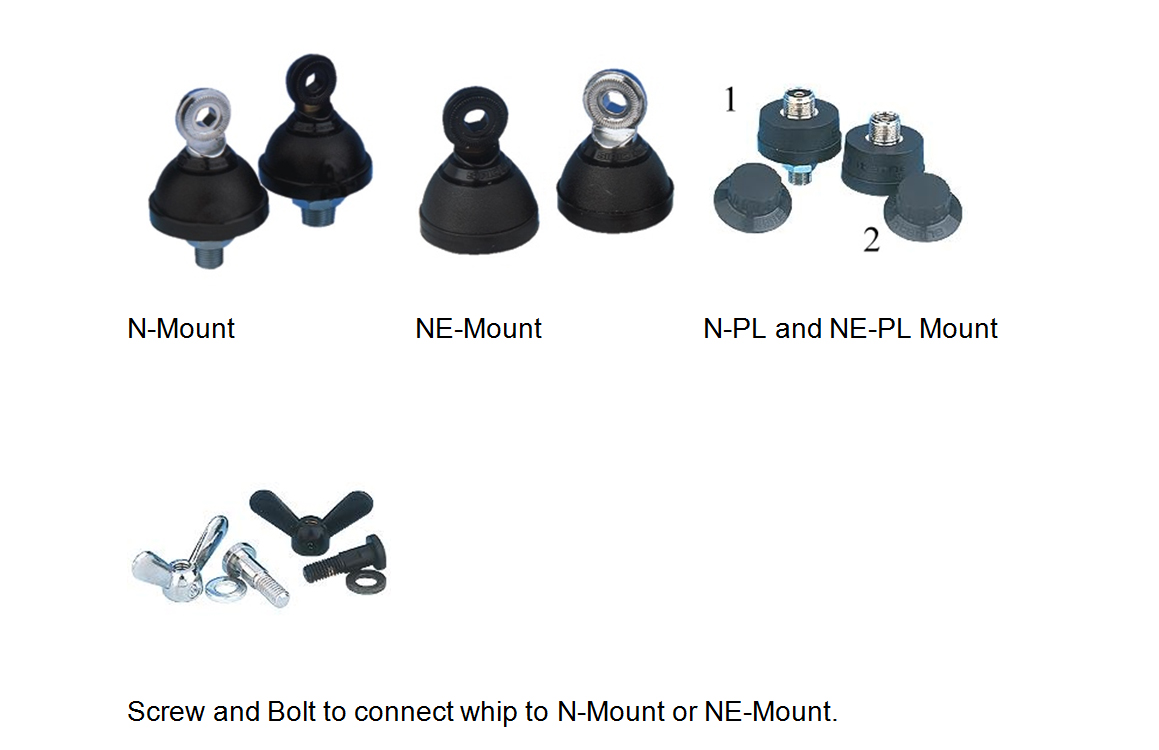 There are several accessories/adaptors that allow operators to use whips with other connections on these mounts.
USA MOBILE ANTENNA MOUNTS
While most of Europe uses the so called DV-Mount, in the UK we see a lot of mounts similar to the American mounts with 3/8×24 thread.


M6 THREAD WHIPS
A few years ago some truck brands in Europe decided to use antenna mounts with M6-Male thread based on an unknown type used only/mainly in Scandinavian countries.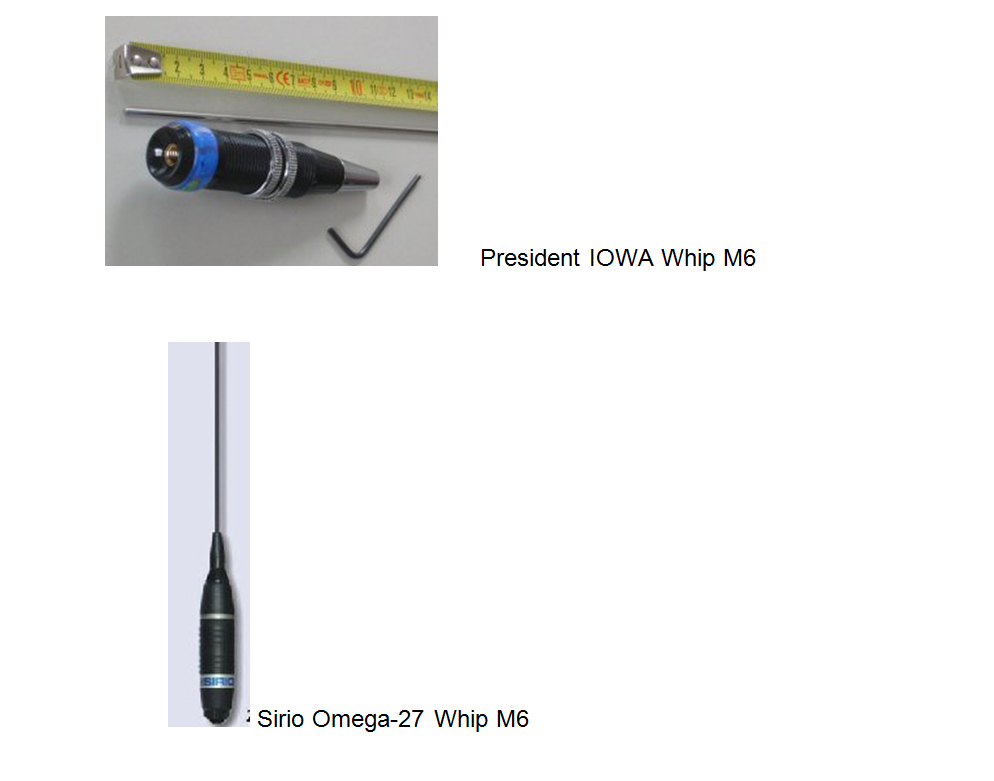 Now, there is a new antenna mount version that is used by some truck brands. It is not an M6 but M7 thread.
To use M6 whips on the new M7 mounts there is an adaptor available to make your M6 antenna fit on the M7 mount.
This adaptor allows you to use the existing M6 whips on the new M7 mount.


PRODUCT DESCRIPTION:
The M6-Male to M7-Female Adaptor is to be used on vehicular antennas with M6-Female thread.
It is available in a chrome and a black version. They can be easily screwed and locked by using a 10 mm open key.