The company JNC from China introduced a new HF antenna that is great when you are camping, travelling or enjoying outdoor living. Avera has this item available from stock.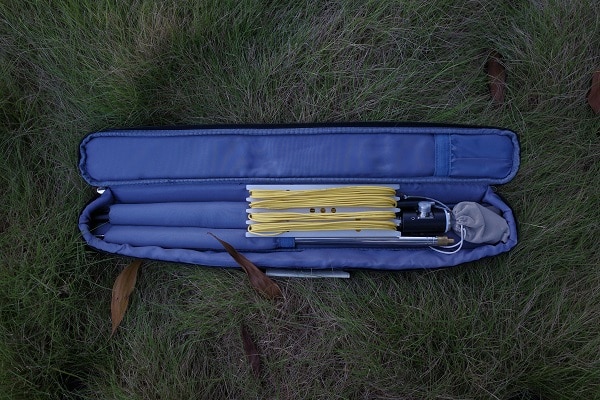 Photo: Product in Carry Case
JNC Radio MC-750 is an antenna kit that supports 40-6 meter bands, while operating a maximum power of 100 watts PEP. With a carry bag with dimensions 65 x 9 x 7 cm and a weight of 1.8 kg, it can be easily packed to travel around.
MC-750 operates as 1/4 wavelength full size antenna on 14 MHz – 50 MHz.
For 7 MHz operation, the supplied 7 MHz coil is needed.
MC-750 antenna base has counterpoise holes for radials.
You just need to plug in the supplied counterpoise wires to these holes.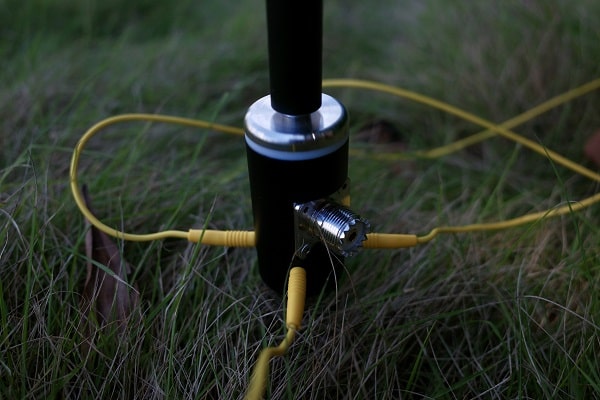 Photo: Counterpoise Leads (Radials)

FEATURES
• TELESCOPIC Antenna HF Portable (Base – Mobile) 
• Frequency Range: 7 – 50 MHz
• Systems:  6M, 10M, 20M, 40M HAM Bands
• Antenna Type: Omni-Directional, Telescopic
• Mounting Type: Ground Rod to put in earth
• Antenna Whip: Aluminum
• Radials: 4 Pcs Banana Radials, Length 350 cm.
• Total Length: Approx 520 cm
• Max Power: 100 Watt (SSB)
• Connector: UHF-Female
• Packing: Carry Case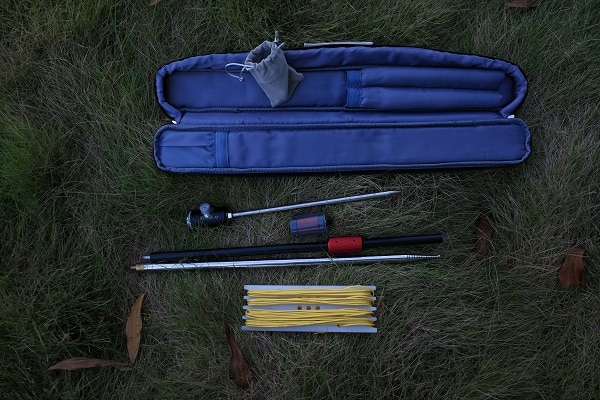 Photo: Content of Packing

CONTENT OF PACKING
The antenna comes in a handy carry bag and includes:
1 Pc of Ground Rod (Antenna Base Attached)
1 Pc of  7 MHz Coil
1 Pc of 50 cm Antenna Arm
1 Pc of 5.2 meter Telescopic  Whip
4 Pcs of Counterpoise Wires (radials)
1 Pc of Wire Collector Board
Photo: Connection of Sections
Since the introduction of JNC MC-750, many articles have been written and many video's have been published on YouTube.
Check the JNC website for information on MC-750.